08 Aug

Sweet Potatoes = Fudge Brownies?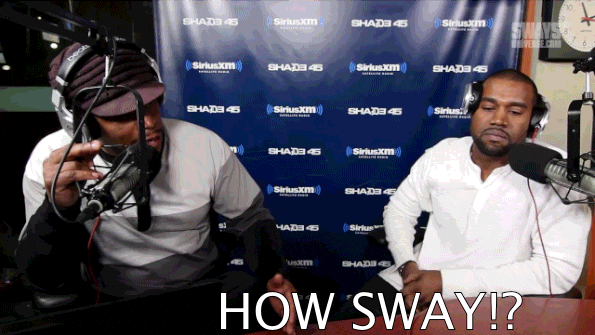 Listen, before you get all weird on me just read this…
When I saw the recipe on The Big Mans World's Facebook, I immediately told my brother (Aaron, fellow healthy nut) that we HAD to try it! Conveniently, the health gods laid the spirit of sweet potatoes on his heart, so he was already prepared for with the base and once he popped out that canned coconut milk I KNEW my sweet potato, chocolate mission was ON LIKE POPCORN! I was stoked about trying an online recipe. I am one of those Pinterest users that pins EVERYTHING I see but when it's time to cook it, make it, or create it… It never happens. Well, with my new found age (twenty-stinkin-FIVE) I made a vow to myself to that I would try things outside of the box and stop limiting myself to my normal, boring life. After all, twenty-five is half way to the prime year of 50 and that is when shit gets REAL!
Moving on…
So my husband puts our son to sleep and I'm thinking that he is going to come and help me bake this recipe… SIKE! He was knocked out with him! My brother wasn't home and everyone else was sleeping. Me and fire/the stove don't really get along, so I was quite afraid of the risk that was about to occur with this solo baking idea. After my ingredients had a photo op, I began my baking journey. Now I'm pretty solid sure that the prep time wasn't supposed to take as long as it did BUT I wanted to make sure I was doing it right, so I took my time. I subbed the Almond Butter for SunButter. My only step correction for the SunButter is to NOT microwave it! The SunButter is already liquidy and if you microwave it, the substance becomes super thick.
The hardest part that I endured during the prep process was the sweet potatoes. I mean nobody told me that these potatoes had to be prepped and soft the night before. I literally drowned them in water and popped them in the microwave. It had to happen! I wasn't waiting on these brownies.. Even though I did chill them and waited to eat them the next morning for breakfast with my son, who fussed at me real good when I shared his piece with him!
The brownie was absolutely amazing! I didn't taste a bit of the sweet potato. It literally tasted like a chocolate fudged brownie. Now… I did taste the SunButter but that taste to me is super strong no matter what it's in. That's just my opinion. My brother said that he didn't taste anything except chocolate, my husband tasted the sweet potatoes and my son just tasted the goodness of something amazing. Another ingredient change that I didn't add but pictured is the Stevia sweetener. I though that the recipe called for it but I used a different frosting option once I continued with my baking.
Try the recipe for yourself and let me know what YOU taste, if anything! It's always fun to recreate and online recipe because the dish may or may not come out like the picture (mine did NOT) and the taste is what you make it (you can't taste through the internet).
You can find this Healthy FLOURLESS Brownie Recipe and more great recipes on The Big Mans World site: Click Here.
Happy Creating!