24 Aug

My Sister's Ceremony

"The White Coat Ceremony (WCC) is a relatively new ritual in some medical (MD, DO), dental, optometry, audiology, chiropractic, dietetic, occupational therapy, physical therapy, podiatric, pharmacy, physician assistant, pathologists' assistant, nursing, naturopathic and veterinary schools that marks the student's transition from the study of preclinical to clinical health sciences." (via Wikipedia)

Yes America, I have a sister! I also have three brothers by blood, one brother by love, and two brothers/two sisters by marriage. The sibling tribe is LIT! I'll admit, I am a crappy big sister. I don't keep up with my siblings like I should and it honestly eats me up that I haven't been active in their lives growing up. I was super active in my baby brother's life when he was born. His name is Jon Jon. He has Down Syndrome and was born with some complications that caused me to leave school and come home to be there for him and my mom. But this post is about my AMAZING sister!

Growing up, my sister was always the overachiever out of our quad tribe. I remember she used to read books on books on books during the summer and practice her typing speed. My brothers and I used to get so annoyed with her raving about how fast she could type and how many books she read. All we wanted to do was eat, sleep, and play during the summers. I also remember when my sister and I had an IM conversation on the computer. My dad installed some program that allowed us to talk to each other on a private network and we could talk to each other on the phones like walkie-talkies too. Anyway… I will never forget what she said to me because it changed my life from that moment.
Context: I was 'avoiding' my sister because she was annoying me. She kept copying me and following me and it was so annoying. We weren't really speaking and my brothers were starting to get bothered by my rudeness (yes I was a witch growing up).
Back to the what she said… I messaged her and told her that she needed to be her own person and stop copying me. She told me that I should be honored that someone looks up to me and wants to be like me. That changed my life because in my years of life being her sister I never thought she looked up to me or even liked me enough to want to be like me. I had been jealous of my sister for MANY years: she is beautiful, she had both parents in the house, she had colored eyes, she was an awesome dancer and her mom and my dad got her whatever she wanted. In my mind, she was the better sister/daughter and I couldn't compare to that. It took years for me to stop comparing my knowledge to her and myself to her in general.
Years and maturity later, I realized that the perceptions I had were incorrect. My sister is great and so am I. We are great in different areas. Yes, she is smarter than me, can dance better than me, has more drive than me, and her body is a LOT better than mine. But I have great qualities too… I think… (joking). It is such an honor to say that my sister is an amazing woman who has danced for the Atlanta Dream Team and is making her way to being an amazing nurse!
My sister is the second gem to the right of the gentleman in the center.
White Coat Ceremony
Now, in my mind, I am a ratchet female who doesn't know her fork from her knife. I do have home training and common sense but I am not privy to all the shee shee, foo foo nonsense some of y'all participate in. With that said… I didn't even know what a White Coat Ceremony was until my sister invited me! All I knew is that I couldn't dress like a hippie (I'm a holy jeans and v neck t-shirt kinda girl). I was super excited to go because my sister wanted to take pictures. I made a commitment to support my siblings whenever they asked me to, so I took off of work and hiked my butt to her ceremony with my husband. The ceremony was so beautiful! It was so awesome to see students committed to long hours of reading, researching, and passion walk across the stage to receive their white coats. I am all for school and dodging paying Sally Mae but this is a whole level of commitment that I wasn't prepared for! Seeing my sister make that commitment and really stick to completing this made me super happy! She even started blogging about her journey (View Here).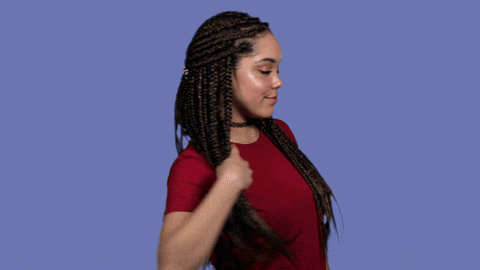 Yes #BlackBloggingSisters!
It's always amazing to see how my sister excels in areas! I love seeing her growth and her diligence put the test. She is such an amazing woman and I am honored that I got to support her in her journey to healing the sick and helping save the world.
I love you sister!