06 Oct

Meet Jarvis

Cool Story Bro.

Background: I am at a Trade Show and after 6 hours (that day) of being on my feet, running around, and not eating in two days I was exhausted. With a tired demeanor, I stood at the exit area of the event facility to check bags and wish people safe travels home.

Story time.

Me: Thank you for coming. Have a great night!

Guy: *walks past me* waves bye and smiles

Same Guy: *backs up and stands in front of me* Britnee (I had a name tag on), what school did you go to?

Me: *puzzled and exhausted* South Gwinnett High School and Valdosta State.

Same Guy: Uhm, maybe not. It was nice meeting you Britnee, my name is Jarvis.

Me: *thinks about the encounter every day, all day for the next few days… so much so that I had to ask my husband for permission to write about this man*
Meet Jarvis.
Pretty cool story right? Now the married woman in me didn't turn around to get a last look at Jarvis as he walked away but the single woman deep down in my booty hole wanted to look at him and inquire. What about my face made him think to ask me more about myself? What about his confidence made him walk back up to me to even gesture that he may know me? I had SO many questions and the biggest question of all was Why am I still thinking about that insignificant encounter (not the first time this type of encounter has happened) days later? I didn't know what to do and I kind of felt myself turn into a detective trying to figure out who this brave guy was and why he 'recognized' me? But another point came to mind in the midst of me thinking about the situation… How can I leave that impression about my business or myself in the same way?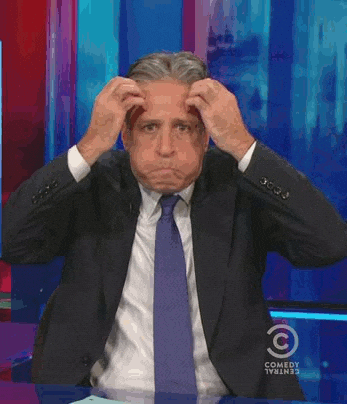 MIND BLOWN!
My encounter with Jarvis was so profound and so amazing. That one little encounter stayed on my mind DAYS later and it is a constant thought. Now, some of you immature and petty humans will say that I was thinking about the guy. Honestly… I vaguely remember how he looks, then I'm married, and I am really not interested in men outside of my husband for that matter. Moving along… I wanted to understand how his simple question made me ponder for this long. I mean, he isn't the first person to mistake me for someone else. Maybe it was the fact that he was the first guy that asked me a question and didn't fish to get my number or 'make me try to think about how I knew him'. Maybe is was the fact that he told me his name and walked away so quickly. I have no clue!
Do you have a business? Dream? Passion? Hobby? Do you want that idea to blow up and be successful? We ALL do! This blog is just my 'scratch on the surface' for the next step that God has given me. My main goal with my dreams is not only to make them happen but to resonate with people's spirit. I want my life's legacy and hard work to be so inspiring that people can't quit thinking about it. I want the work of God through my business and passions to be so LOUD that even an atheist would believe in Christ. I want more than my dimples to be memorable with people. So where do YOU go from here?
First, you must define your Purpose. Once you define the 'Why' to your existence then you must determine the steps that it takes to get there. My advice: RESEARCH! From there, you must Plan Your Success. Think of ways to create residual income, financial freedom for yourself and child(ren) and spouse. Discover ways to leave your name on earth even when you're removed from it. Once you've gotten all of that down, set your mind to be like Jarvis™. Be memorable. Be bold. Be inquisitive!
Note to Jarvis:

I have NO idea who you are but you left one hell of an impression on me. The chances of you reading this post are slim to -10 BUT I wanted to at least share my experience with you with others. My encounter with you has changed my outlook on my business and how I carry myself as a woman, wife and mother. I want to be memorable as you were to me. Now listen, if this was some damn experiment to prove a point to your boys… I will find you and I WILL slap you! Joking. But honestly, thank you. Thank you for asking that simple question and sparking encouragement in me to share with me readers. You're the real MVP!