10 Aug

Broken Pussy… Or Is It?

Photo cred: @chicagochildphotog89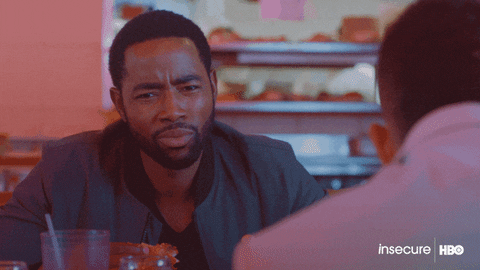 After living with PCOS for many years, I've realized that my coot MAY be broken!
Don't you just hate struggling with something that you want (nice body, baby fever, etc.) and BOOM Sharon is all over Facebook just flaunting her baby bump and Calvin discovered "How To Be Cheap with a $5 Gym Membership"… It is DRAINING! And because I am a blogger… and a photographer… and a researcher… It is SUPER hard to NOT be on social media!
If you've read last week's blog post about PCOS and the crappy things it does to women's bodies, you'd know where this post is going. I have witnessed so many women, both my age and older (younger too), with these amazingly beautiful maternity pictures with their baby daddies or husbands and other kids! I follow quite a bit of people on my social sites and it gets SUPER hard trying to look past the bellies and smiling faces I see all up and down my timeline…
This is where it gets unthuglike of me…
I have a son and my husband and I LOVE our son but with his mouth and his active level… he NEEDS a sibling. Because of my PCOS diagnosis, I am super infertile. Every time I see a cute baby girl on my Facebook or my Instagram it makes me extremely sad. All the mother-and-daughter pictures and events that go on tear my heart up and down all day long. Being 25 years old and being married to my high school best friend was a dream come true. Now, we both never wanted kids, rather less a marriage, but now that we have it we talk about growing our family ALL the time. We have tried and tried and even spoke to my doctor about it. His advice was for me to lose wright and get on the Trinessa birth control pills to regulate my cycles and regulate my ovulation cycles. I experienced 90% of the systems with these pills and I've never experienced them before when I was on it years ago. So on top of not being able to have a baby, I was having all of the symptoms as if I was pregnant. It gets really tough being happy for everyone but I try my BEST to smile and offer congratulations via social media. A peer I attended high school with just had TWIN GIRLS and she had two daughters already. I cried a cry that was so awful. I mean I was genuinely happy for her and the four other people that are having or had baby girls but it still hurts. It hurts me knowing that I may or may not be able to give my husband more children. It hurts me knowing that my son may or may not be an only child (which will send me into cardiac arrest- he's CRAZY). It bites that weight loss is the reason why I can't have children.
I have been really working hard to exercise and do everything that I can to stay healthy. Day one of 2017 I started on a journey that did give me GREAT results. May came and I fell back into my eating habits. Early June came and I mentally gave up. Mid June, my husband reminded me of the purpose of my weight loss journey and my weight goal/doctor's orders. I kicked it into gear and started changing my eating. On August 1st, I started streaking!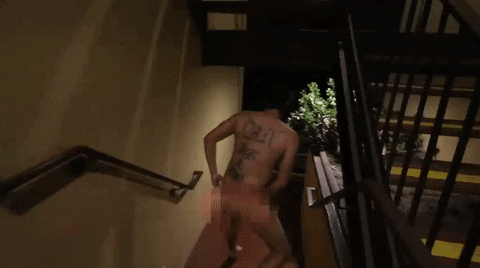 Well not exactly THAT kind of streaking but in the run world there is a thing that runners do to help condition themselves. Pick a number… Now run that many miles everyday until you tap out. I decided to do a different challenge… I chose to run for 90 days and for each month increase my mile by one. This month I've been running a mile. My goal is to be at 10 minutes for my mile. I'm slowly but surely getting there… My last time was 11:05. WOO!
I wanted to share that with you all not because I want attention (my husband and mama's boy son give me ENOUGH of that) or sympathy but I wanted to reach someone struggling with a "broken pussy" and let you know that you are NOT in this alone! There are many reasons why women experience infertility and PCOS is one of those hit or miss things. I feel your pain and I want you to know that it WILL work out girl! Those swimming sperm will reach your eggs and your coot will be restored in JESUS NAME! I love you and I want you to know that you are not alone and I will be praying for you!
Have you had a child after years of infertility? AWESOME! I'd love to have a photoshoot with you and your family and hear your story. You can email me at capturedbybritnee@gmail.com. Your story matters, your eggs matter and YOU matter to God and to me. Let's create something magical.